Can you Afford a Dog? Discover 14 Hidden Costs When Getting a New Dog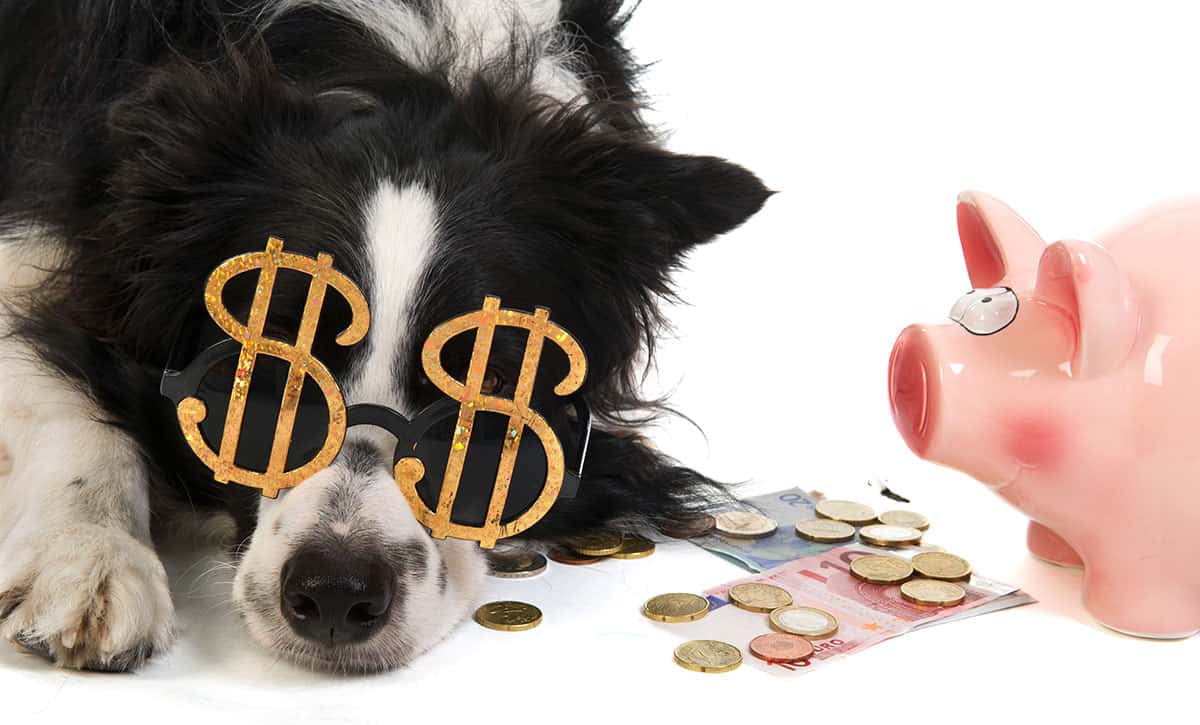 Published on January 6th, 2020
Do you know how much it costs to get a new dog? Or how much dogs cost over their lifetime?
Not sure on the total amount? Well… hold on to your hats, because the total is LARGE, and it may just surprise you…
Can you afford to get a dog?
According to The Guardian, your dog could set you back £33,000 over his lifetime. That's a BIG chunk of change!
As dogs live for around 10-13 years, that averages out at around £2,000 per year.
Animal charity PDSA found that a whopping 98% of pet owners underestimate the lifetime cost of owning a dog.
It's not just the initial outlay you need to pay when getting a new dog.
Purchasing a puppy or dog, or adopting a dog from a rescue centre will of course be a large amount to pay upfront.
There's also the general doggie paraphernalia that comes with becoming a new dog owner, for example dog beds, food, leashes, collars, dog toys and vehicle restraints to keep your dog safe in the car.
However, there are also some hidden costs that you might not expect when you are thinking of adding a furry friend to your family.
Let's take a look at some of them…
Hidden costs of getting a new dog
1) Pet insurance
It's really important to have a buffer of money to cover your pet's healthcare.
Whether you pay a pet insurance company or simply save money each month into a different bank account, that's up to you – but be sure to always be prepared in case of emergency.
We used to pay around £60 per month pet insurance for our dogs, until we worked out after a couple of years that we were essentially throwing money away as neither of them had ever needed any veterinary care.
Of course, that was pure luck – it could have been a different story.
We also realised that there were many conditions that the insurance wouldn't cover due to common ailments that tend to be prevalent in shih tzus, e.g. breathing problems.
Now, instead of paying for pet insurance, we put the money that we would have paid to the insurance company into a separate bank account as an "emergency fund".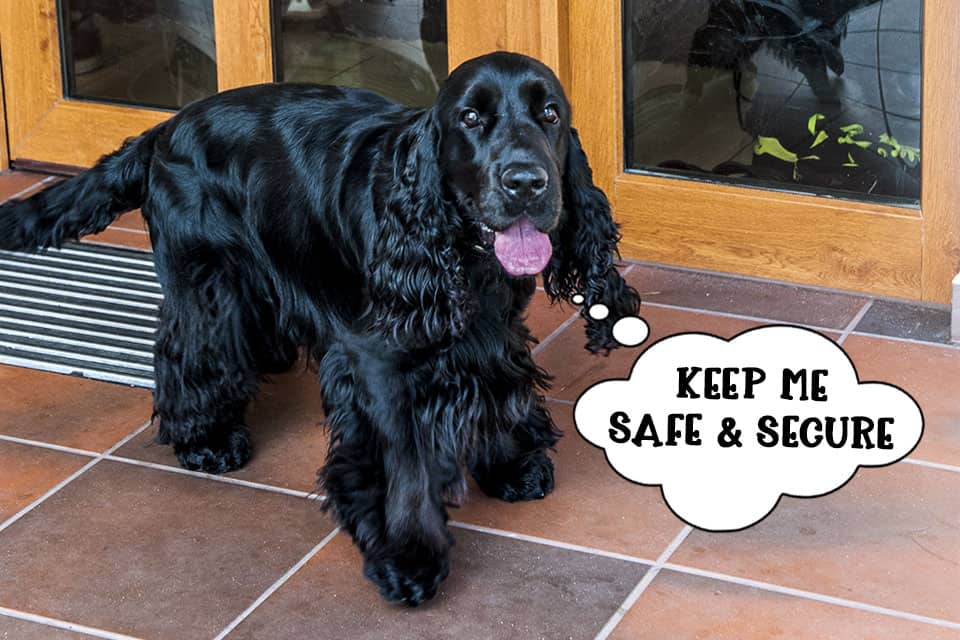 2) Puppy vaccinations
When you get a new puppy they will need vaccinating to protect them from common canine diseases. Typically this includes parvovirus, distemper, parainfluenza, canine hepatitis and leptospirosis.
They will need a course of several injections which are given a few weeks apart.
These injections don't just protect your puppy, but also any dogs or other animals that your dog comes in to contact with.
Puppy vaccinations usually cost around £60-£80.
3) Microchipping
As of 6th April 2016, it is a legal requirement in the UK to have your dog microchipped.
This costs around £20-£30 and can be done from when a puppy is around 7 or 8 weeks old.
4) Flea and worm treatments
Dogs can pick up fleas and worms very easily, particularly in summer months when they spend more time outside.
Most flea and worm treatments recommend monthly treatment which costs around £20 per month per dog.
Some pet owners choose to only give their dog these treatments if they actually have fleas or worms, however I prefer to play it safe and keep their treatments up-to-date.
After all, it would be much more expensive to eradicate fleas if they got into your house and all of your upholstery!
Related: What to do if your dog has fleas
5) Neutering or spaying
Be a responsible dog owner and get your dog neutered or spayed!
There are so many unwanted dogs in the UK and part of this is due to "accidental" litters being born from dogs that have not been neutered.
The exact price of neutering a dog will vary based on its weight and the particular veterinary surgery that you visit.
There are usually four bands of pricing based on weight, so if you have a larger dog then you should expect to pay more.
The Blue Cross estimates the average costs of spaying a female dog at £130 – £365 and neutering a male dog at £110 – £300.
6) Replacing damaged toys/leashes/etc.
Accidents will happen, and sometimes you will need to replace your dog's items if they get damaged or wear out after frequent use.
Toys, leashes, collars, dog beds, towels and coats are just some of the doggie arsenal which will eventually need replacing.
Not to mention any rugs or carpets that may get damaged if they get chewed or peed on!
Related: How to get dog urine out of carpets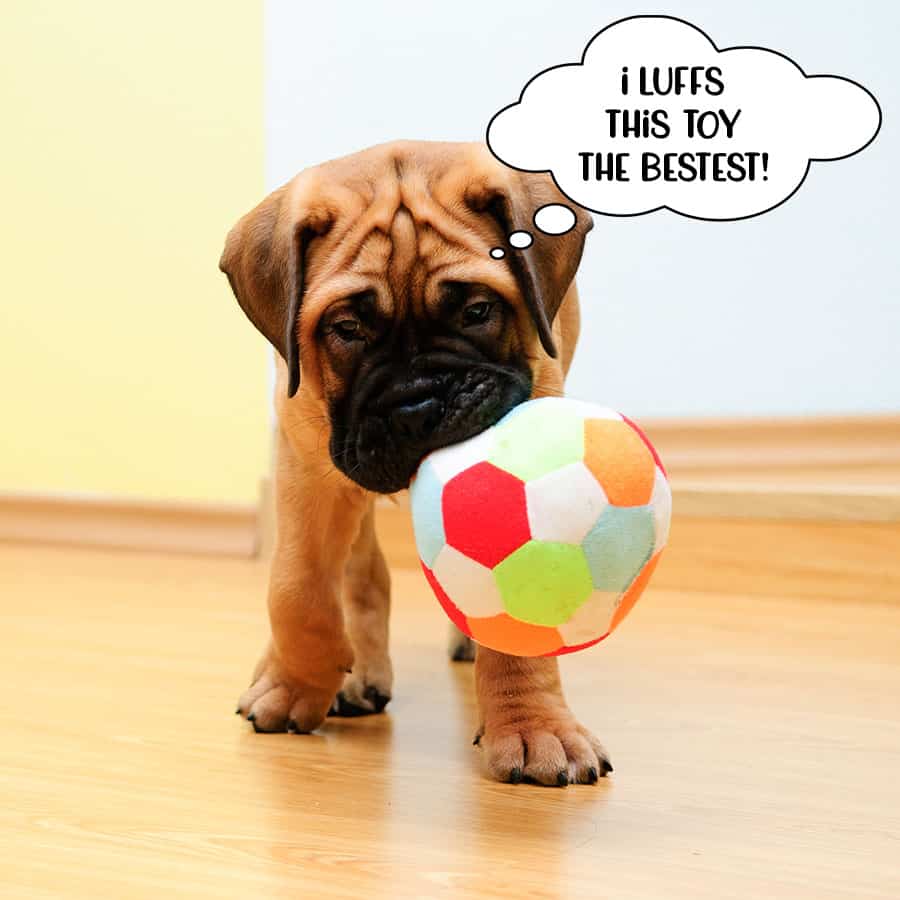 7) Emergency vet visits
Back in 2019 my husband and I were playing fetch with our dogs when one of them skidded on the carpet and dislocated his knee.
It was a VERY scary experience, both for our poor little pooch and for us.
As it happened after 10pm at night we had to visit the emergency vets which cost about £220 just for the consultation.
That's right, just walking in the door cost us over £200.
Luckily the joint had gone "back in place" by the time we reached the vets, so we only had to pay for an injection of painkillers and anti-inflammatory meds and then a week's worth of additional medications but it could have been an awful lot worse – especially if Freddie had ended up breaking his leg instead of dislocating it.
You can never predict when your dog may need the vets, and if it's out-of-hours then you should expect to pay a whole lot more for treatment.
8) Replacing damaged household goods
You may find that your dog is a bit of a chewer, or that they destroy things when you left them alone.
Sofa cushions, doorframes, toys, slippers, clothing, and legs of chairs/stools – the list could be endless!
My mum has a dog who is an extreme chewer and he has managed to destroy four sofas, countless more cushions, letters and post, a pair of glasses and even a mobile phone over the years.
Replacing all of those household goods certainly adds up.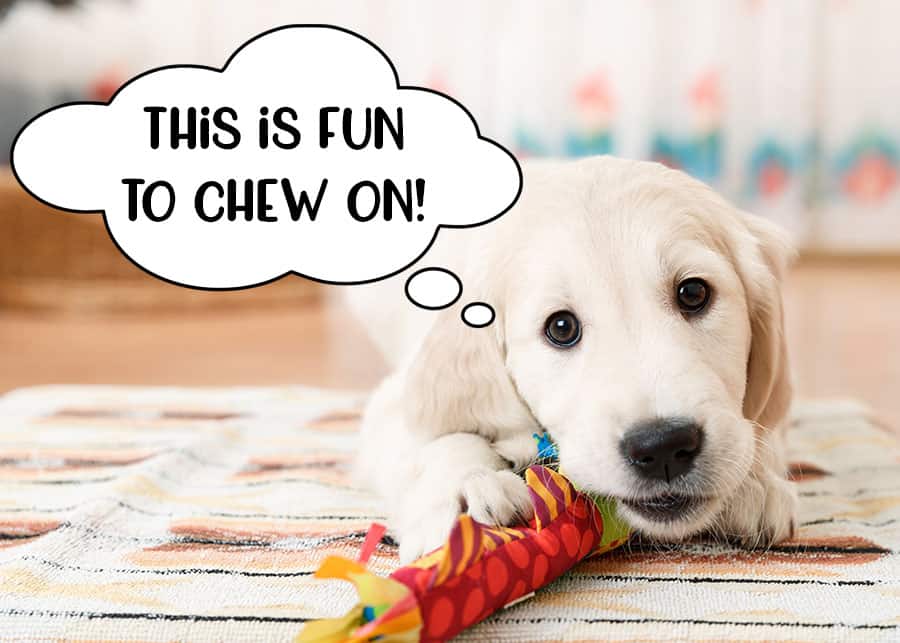 9) Paying a dog walker
If your dog is going to be left alone more than about 4 hours on a regular basis then you should consider getting a dog walker to exercise them.
It's no fun for your dog to be left alone for hours at a time, and it can also be difficult for them to hold their bladders for so long.
Dog walkers usually operate on either a 30-minute or 1-hour basis and prices average out at around £15-£40 depending on the area you live in and the level of demand for their services.
If you have more than one dog then you can usually get a discount on additional dogs.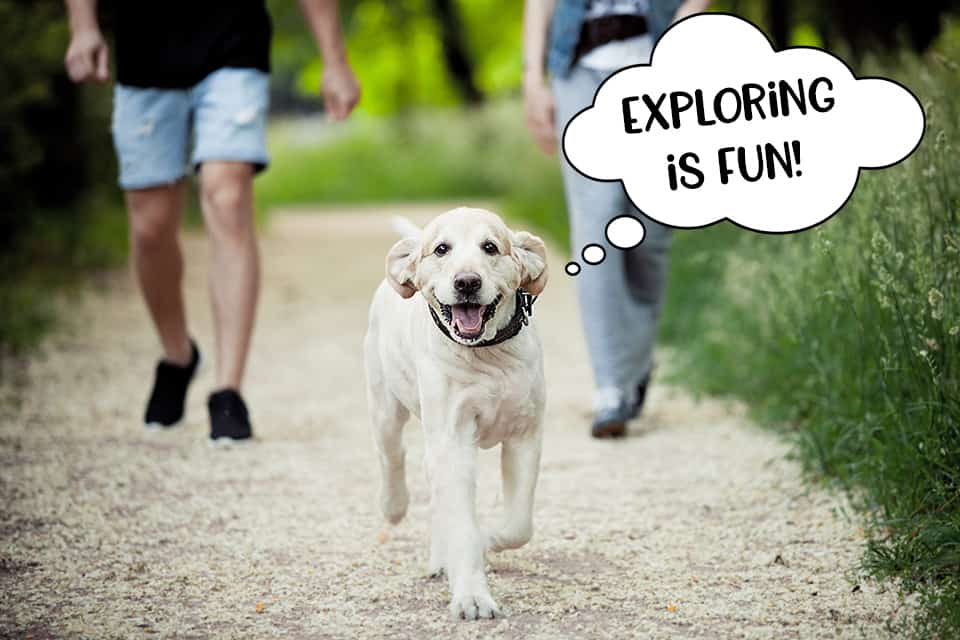 10) Additional vaccinations
If you want to book your dog into doggie day care or kennels then you will probably find that they require your dog to have had a vaccination against kennel cough. This costs around £29.
You should also top-up your dog's vaccinations annually to ensure they stay protected against potentially deadly canine diseases. Prices vary between vets, but an average of £40-£60 is to be expected.
11) Boarding kennels, dog-sitters or doggie day care
If you want to go on vacation without your dog or if you have to go away for business and don't have a friend or family member to look after your dog then you'll need to pay for someone to look after them.
Depending on your preferences, this might be boarding kennels, dog-sitters or perhaps even doggie day care if you are only away for a day.
Prices vary depending on your dog's length of stay and the type of facilities that you bring them to so this is definitely something you should research before getting a dog, particularly if you are regular vacationer.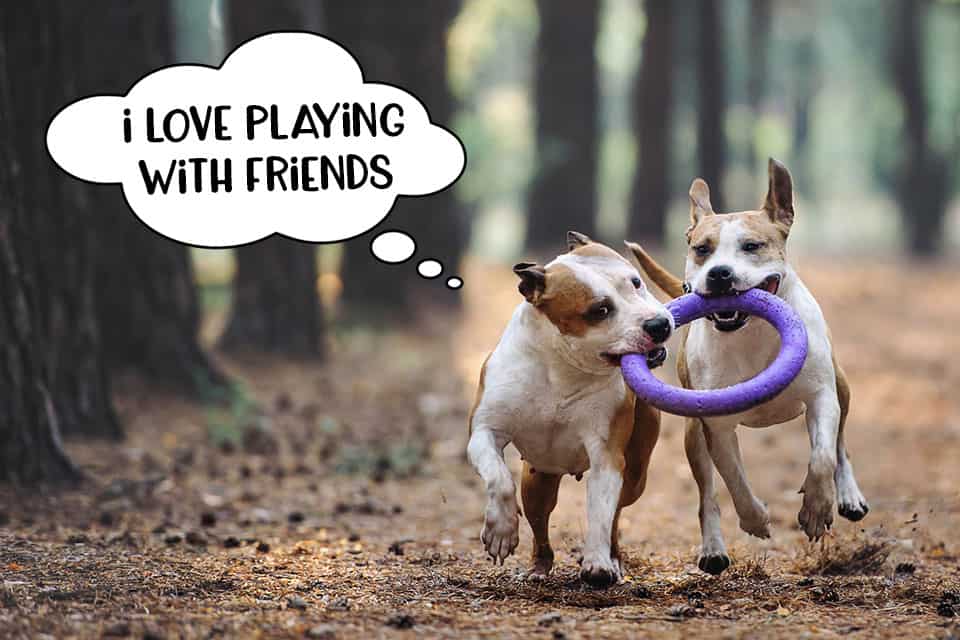 12) Surcharge on your home rental agreement
Do you rent your home? If so, you absolutely MUST ensure that you have your landlord's permission to get a dog before you take the plunge and bring your bundle of fluff home.
Many landlords charge an additional damage deposit if you have a dog and your tenancy agreement may also state extra cleaning duties when you leave the property such as paying to have curtains and carpets professionally cleaned.
13) Additional fees when booking vacation rentals
The same can be true when you book vacation property rentals.
Even if a rental is dog-friendly, you'll sometimes find that you need to pay a surcharge for each dog that you bring along on your holiday with you.
This is to cover the extra cleaning that will be required before the next family arrive after you have left.
You may also have to pay a damage deposit in case your dog(s) cause any damage whilst you are staying there.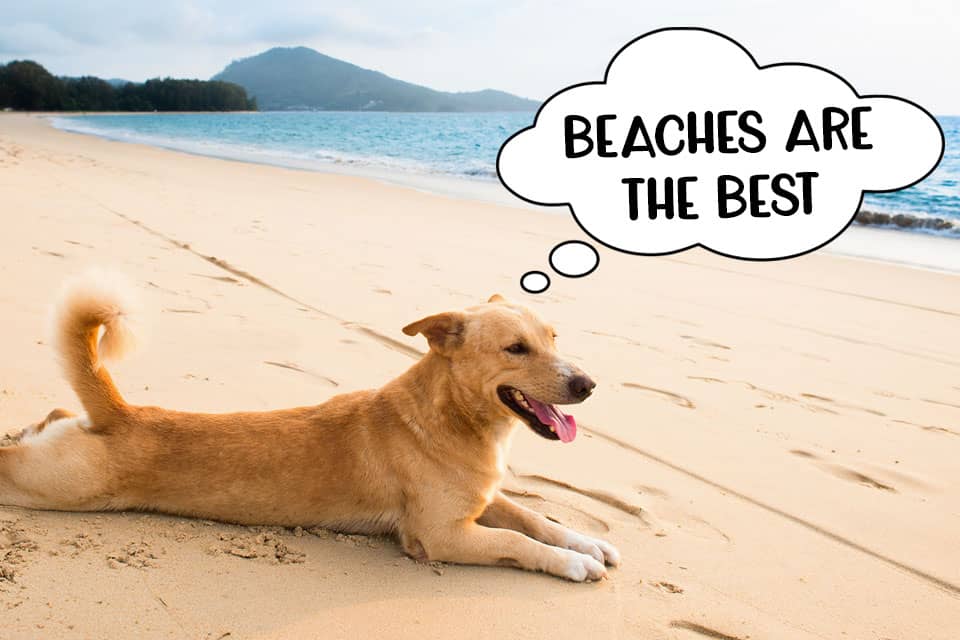 14) Puppy training lessons
Last but not least, there's everyone's favourite hidden dog cost – puppy training lessons!
Of course, it isn't obligatory to book your dog onto puppy training lessons, but it's certainly something to think about, particularly if you are new to being a dog owner.
Puppy training is an excellent way to form a close bond with your dog and to socialise them with other dogs from a young age.
Not getting a puppy? Not a problem!
Many puppy training companies also offer sessions for older dogs to come along to learn basic obedience training and socialisation skills.
How much does it cost to own a dog?
As you have read, there are many potential hidden costs to owning a dog that you should be aware of before you commit to getting one.
Dogs are a lifetime commitment, so you should be fully prepared to pay any unexpected costs throughout their lifetime to ensure that they have the best life possible.
Dogs give us so much joy, love and laughter – the least we can do in return is to ensure that they are looked after well and that all of their needs are catered for in the best way that we can.
Related reading: How to bring a new dog home