7 Simple Ways to Spend More Time with Your Dog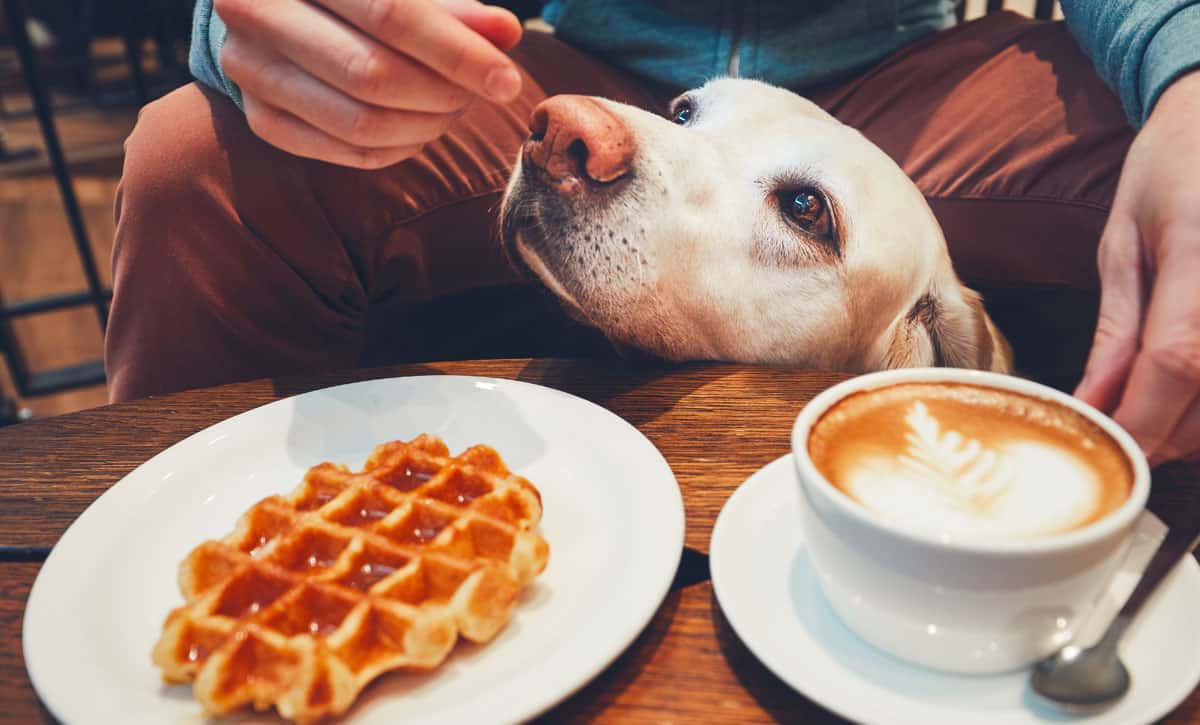 Published on September 9th, 2019
Do you ever feel like you don't spend enough time with your dog?
Our modern lifestyles are filled with work, social activities, long hours spent browsing the internet or playing on our phones, chores, exercise and other such tasks.
With all that we have going on, it can be easy to sometimes not give our dogs the attention they deserve.
Dog have much less time on the planet than we humans do, so we should make an effort to ensure they always get love, affection and stimulation.
It doesn't take a lot of effort to spend more time with your dog.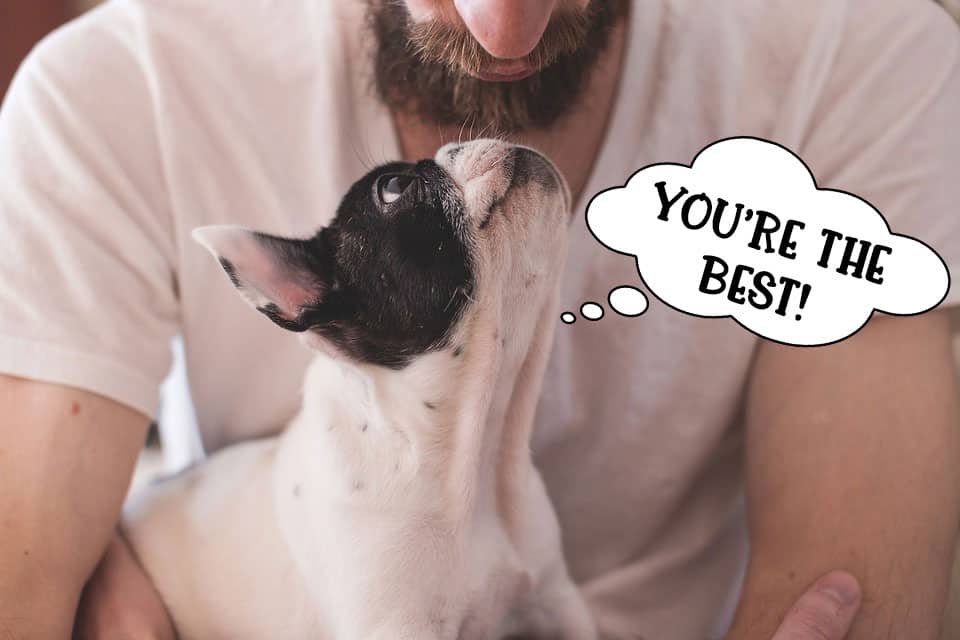 From sneaking in half an hour of playtime to taking your dog with you when you go out, some simple tweaks to our usual way of doing things can mean the world to our pooch.
After all, dogs are pack animals and thrive when they are spending time with their favourite people.
Do you need to spend more time with your dog?
If you can't remember the last time you gave your dog your undivided attention, then the answer is probably 'yes'.
But even if you do remember, there are always ways that you can tweak your schedule so that you can spend even more time with your precious pet.
Disclosure: This post contains affiliate links, which means that I will earn a commission if you click through and make a purchase (at no additional cost to you).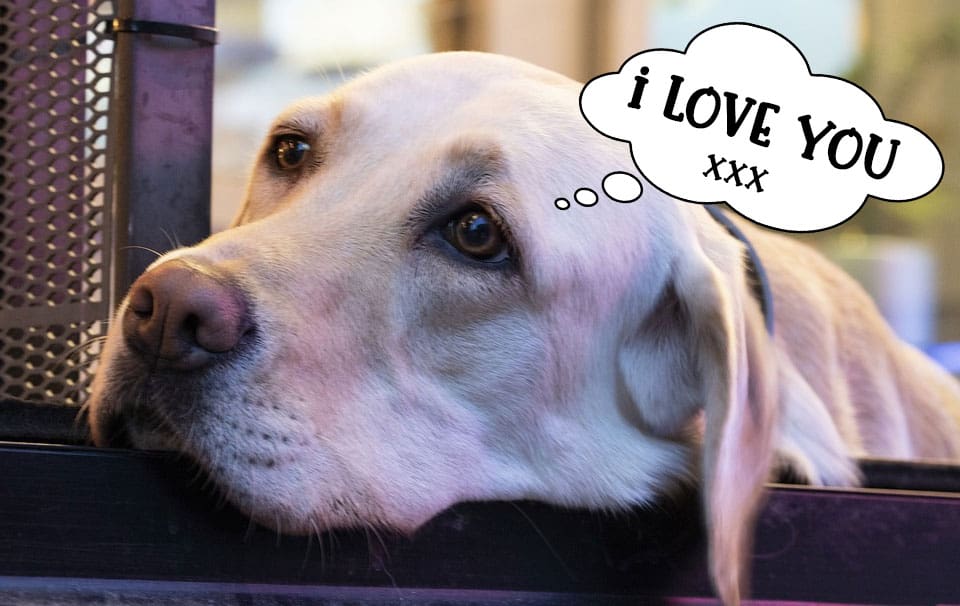 How to spend more time with your dog
Here are seven simple ways to spend more time with your dog.
1)      Leave some time each evening free for playtime
Between getting home from work, possibly working out, cooking dinner, cleaning up and getting things ready for work the next day, you can easily run out of time for your dog.
Evenings are one of the best times of day to interact with your dog, especially if you have left them alone throughout the day whilst you were at work.
Block out some time every evening to spend with your dog.
Even thirty minutes of focused attention whilst your dinner is cooking will mean the world to your dog.
Spending time with your dog doesn't just mean taking them out for a walk.
Spend that blocked-out time playing fetch with them in the garden, tug-of-war in the living room, fun brain training games or simple cuddling up together on the sofa or giving your dog a good brush.
Your dog will come to learn your schedule and look forward to the one-on-one attention you give him every evening.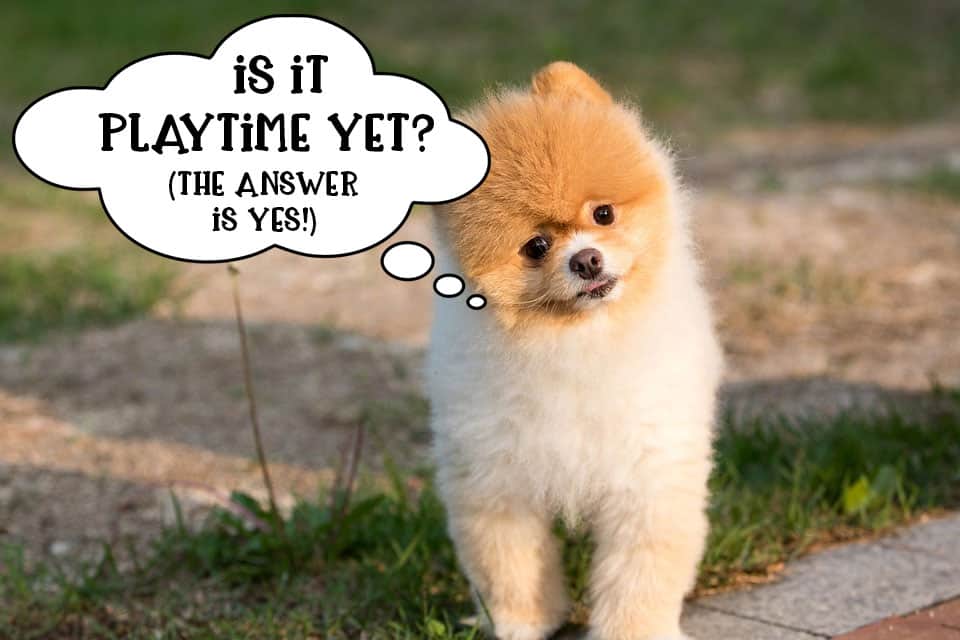 2)      Go on adventures at the weekend
At the weekend when you have more free time, why not go outside of your normal dog walk routines and take your dog on an adventure?
Drive to your local woods, hiking trail or other outdoor area and go exploring!
Your dog will love all the new sights and smells, plus it's a great way to meet new people (and dogs!) and explore your local area.
Walking the same route every day can get boring for you and your pooch, so varying things up is a great way for you both to enjoy your walks more and spend more time together in the process.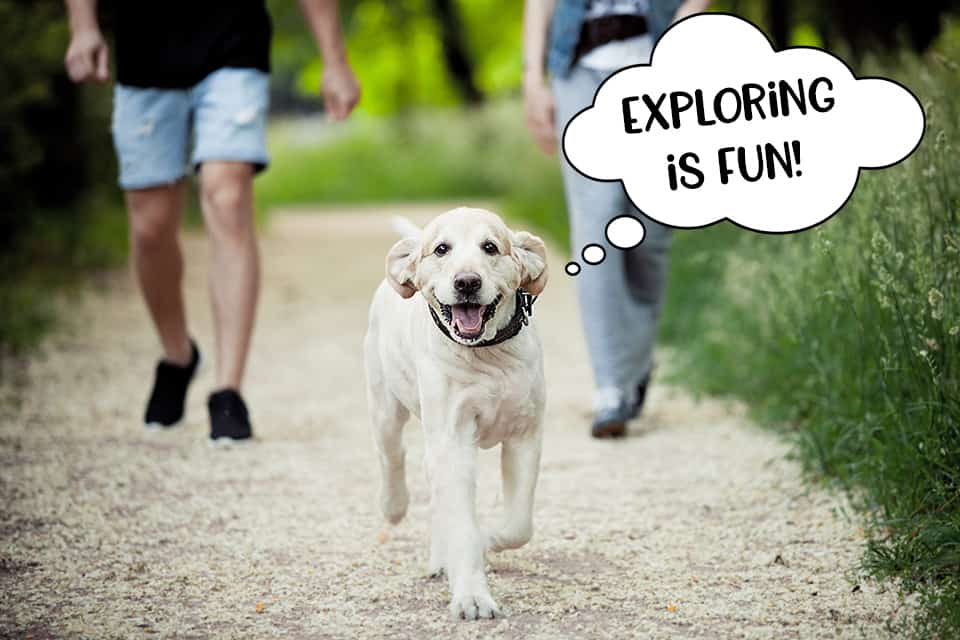 3)      Work out with your dog
If you like to run as part of your exercise routines, you could perhaps try running with your dog.
This will get you both out in the open air enjoying some well-earned exercise time together.
If your dog isn't used to running then you should start slowly with them and gradually build up the distance and speed over time.
Puppies under 12 months old should not go running with you as their bones are still growing and running may cause them injury.
Similarly, going for a run may be too much for older dogs.
To make it easier to run with your dog, you may want to invest in a running belt which will let you attach the lead to your waist instead of carrying it in your hand.
4)      Try brain training exercises
Sometimes, it might be that not spending time with your dog isn't actually due to a lack of time in your day, but because you don't really know what to do with your dog.
There's only so many times you can throw a tennis ball around the garden, right?
To keep things interesting, try some brain training exercises with your dog.
Here are a few suggestions to start with:
Trixie 32019 Dog Activity Turn Around, 22 × 33 × 18 cm
Sturdy and suitable for all dogs
Keeps dogs mind active for longer, stimulating them and helping with concentration
Easy to use, you may need to guide your dog on how to use it for the first time
Using the cones as stoppers increases the level of difficulty
Sale
AWOOF Dog Puzzle Toys, Pet Snuffle Feeding Mat, Interactive Game for Boredom, Encourages Natural Foraging Skills for Cats Dogs Portable Travel Use, Dog Treat Dispenser Indoor Outdoor Stress Relief
❤ RICH FEEDING MAT – Look at the Big Orange Flower in the middle of the snuffle mat. Total 4 layers of orange petals can hide large chunks of food easily. Outer ring of the rich and messy grass suitable for small size of food. Unlike other snuffle mat's rare and regular grass can't hide any food! It doesn't help your dog at all.
❤ EXTRA FUNNY SNUFFLE MAT ATTRACTS YOUR PUPPY – We are extremely positive of our snuffle mat. But in order to provide more fun for lovely puppies, we set up 4 additional feeding game for the smart and experienced dogs! And there is a BB call under the logo in the middle and 3 bells, 4 pieces of ringing paper randomly place in the petal.
❤ EXCELLENT RELEASE BUCKLE DESIGN – Have you ever bought a snuffle mat for your dog that want to develop good habits in your dog. But your dog likes to lift the mat? 4 release buckles will help you! Button up the string we sent you then you can tie it to the furniture. You don't have to worry about the mat will be overturned anymore. And these 4 release buckle can help you pack this snuffle mat easily.
❤ THICK OXFORD CLOTH AND AMETABOLIC POLAR FLEECE – In order to provide high quality product and let all customers can rest assured purchase. All material are high quality, non-toxic , durable and odorless to make sure will not make your dog uncomfortable. Petals and grass are sewn on the mat with thick cotton thread. It will not be tear easily then cause the risk of suffocation.
❤ 100% QUALITY WARRANTY - Your satisfaction is our first priority. We take care of all quality-related issues with a REPLACEMENT OR FULL REFUND. If you encounter any problem while using our SNUFFLE MAT, never hesitate to send email to us.
Interactive games like these are a fab way to spend time with your dog. Work together to get the treats out of the compartments and build trust and respect with your dog at the same time.
If your dog gets a little bit too good at a particular puzzle, put it away for a couple of months to give them time to forget, and start working at a different one instead.
10 minutes of sniffing and brain work can tire your dog out as much as a 30 minute walk, so as a bonus you'll get one tired out pup after your brain training session!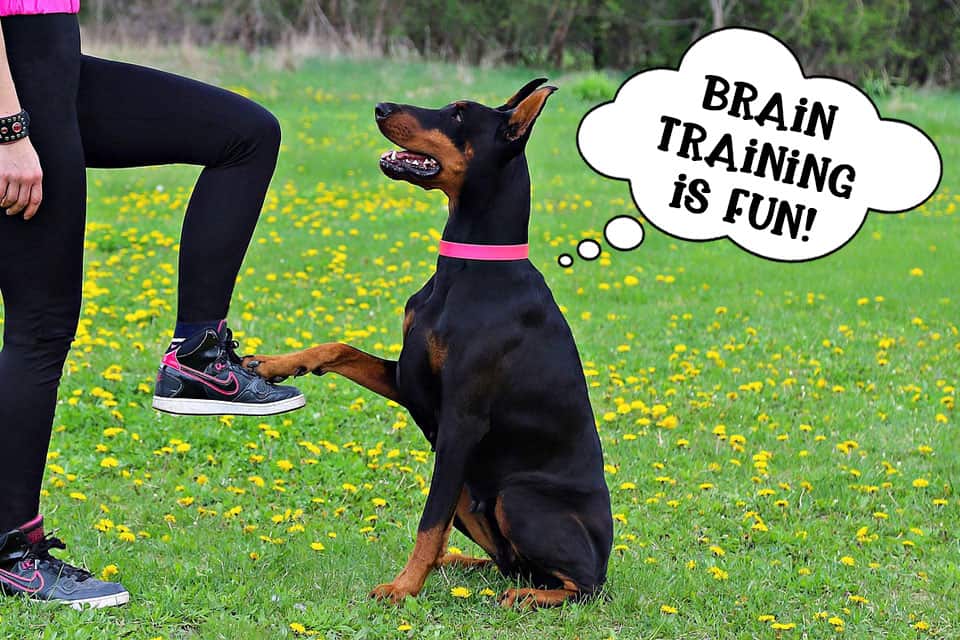 5)      Take your dog with you on errands
If you've got some errands to run, consider taking your dog with you.
When I need to pop to the post box to post a letter, I use it as an opportunity to take the dogs out for an extra walk.
If you are running errands that could be dog-friendly then take your dog along for the journey.
Note that I am NOT advocating tying your dog up outside shops whilst you go in. That's NEVER okay in my opinion. It only takes a couple of seconds for someone to steal your dog if it's tied up outside a shop, and you'll never forgive yourself for taking the risk.
And of course, you should NEVER leave your dog in a hot car for any length of time, not even a couple of minutes.
Related: How to keep your dog safe in hot weather
I mean more like dog-friendly places that you go to where you can take your dog (e.g. the pet store), or if you are visiting relatives then ask if you can bring the dog along too.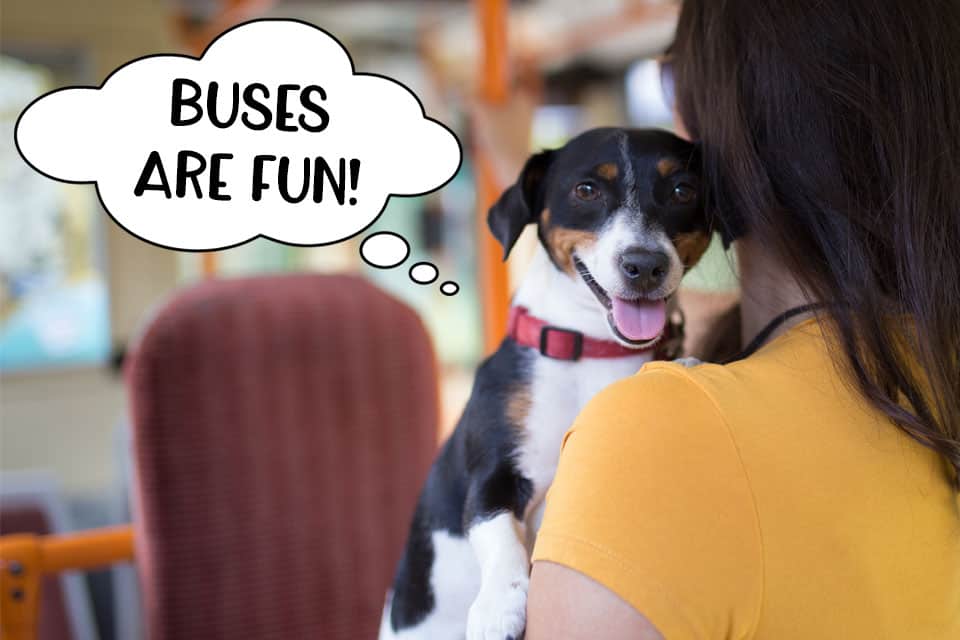 6)      Plan social activities around your dog
When you meet up with friends, why not go somewhere dog-friendly and bring your pet along as well?
After all, man's best friend is his dog!
You could suggest an outdoor activity such as a hike, visiting a National Trust property (check it is dog friendly first!), eating at a dog-friendly restaurant or pub, or simply having a BBQ or meal at home so your dog isn't left alone.
If your friends have dogs, they could bring theirs along too for some canine bonding between the two of them.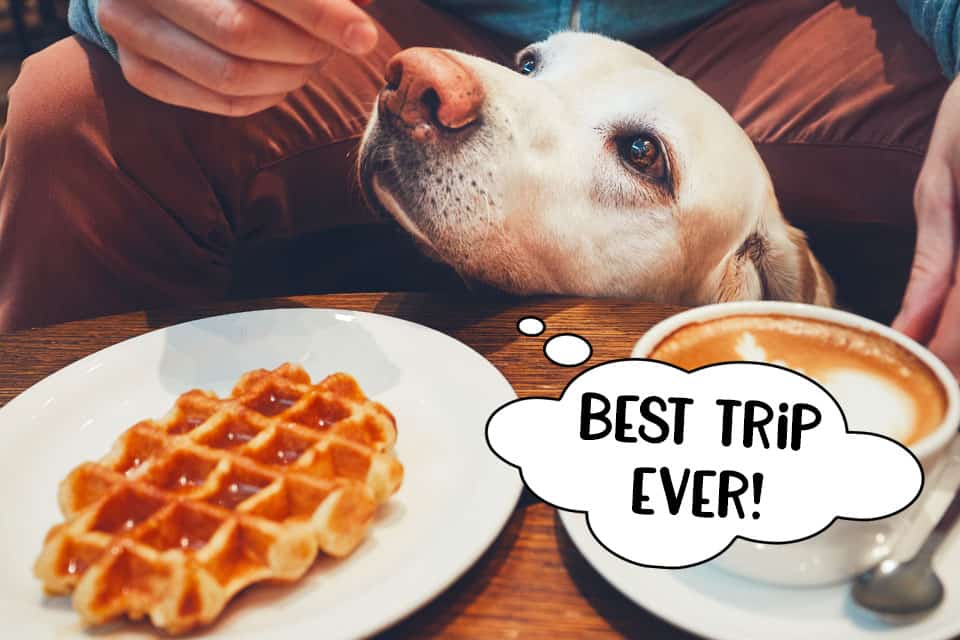 7)      Bring your dog on vacation
Many vacation rentals are now dog friendly, so why not take your pooch along for the trip?
They'll love spending a week or two with the family, away from the stresses of work.
It's a great way to encourage lots of outdoor time on your holiday as you can go on lots of new walk and adventures outside.
Taking your dog away on holiday with you won't be suitable for everyone, but if it's something you've never considered before then maybe give it some thought the next time you're planning a trip away.