Win $500 in Prizes with the Purrs & Paws Holiday Giveaway!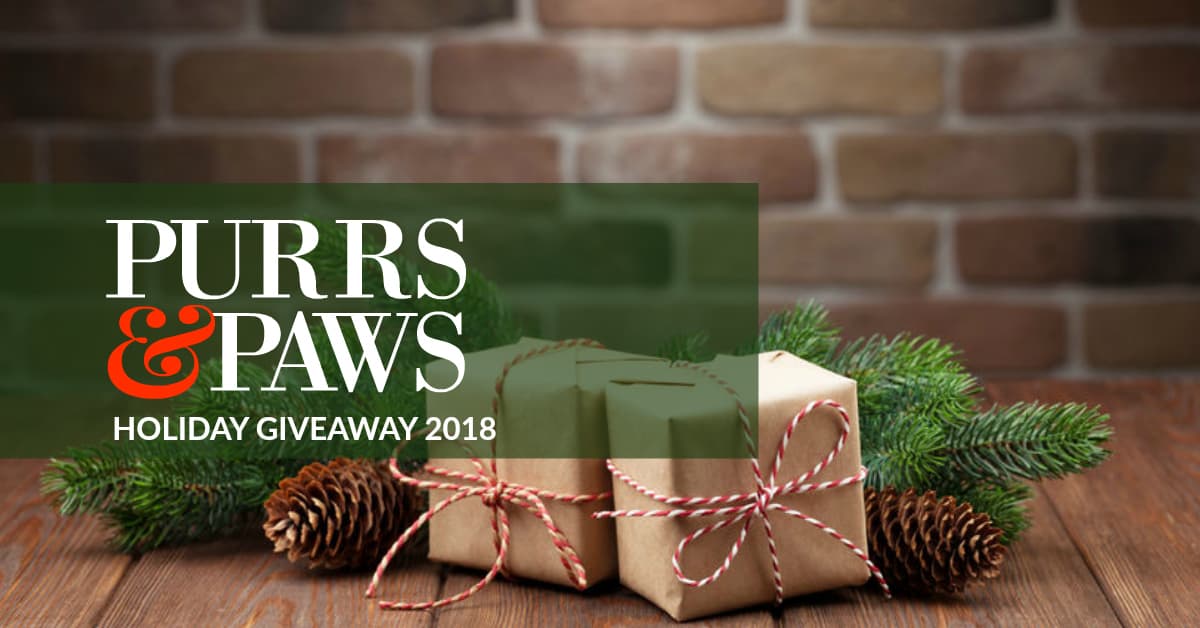 Updated on March 29th, 2019
It's giveaway time – yay!! 🙂
As Christmas is coming up, what better way to celebrate than with your chance to win some amazing prizes including a $300 Amazon Gift Card!
That's like… all your Christmas shopping in one go!
We're participating in The Purrs & Paws Holiday Giveaway for 2018.
Keep reading to find out how you can enter for your chance to win 😀
The prizes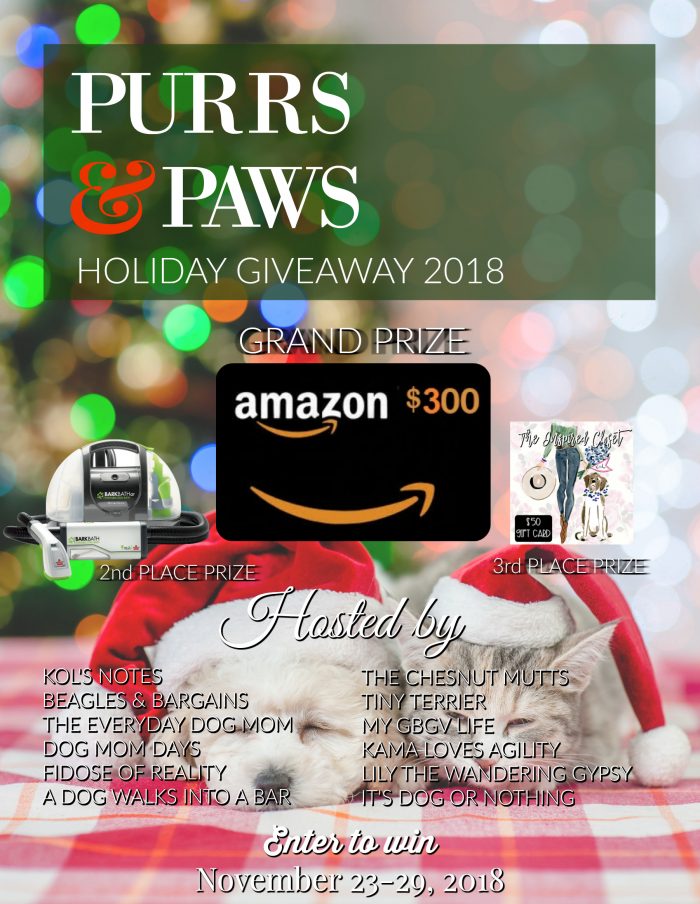 Enter the giveaway
Enter by completing the form below:
** Competition closed – winners will be announced soon **
Get more entries!
We've collaborated with eleven other dog bloggers from around the world in order to give you more chances to win these awesome prizes.
If you visit all of these blogs, each one will give you another chance to enter the giveaway – woohoo!
Entries must be received by Thursday 29th November, 2018 at 11:59pm ET.
One lucky finalist will be randomly selected from each of the blogs listed above.
All of the finalists' names will go into a drawing where three overall winners will be selected.
The winners will be announced on Tiny Terrier's Facebook page , so go ahead and give us a "Like" to make sure you don't miss the announcement!
Good luck 🙂
—
DISCLAIMER: No purchase necessary. Giveaway is open to US and Canadian residents age 18 and older, except where prohibited by law. Giveaway will run from November 23-29, 2018 at 11:59pm ET. Three (3) winners will be randomly selected and notified via email. Winners will have 48 hours to claim their prizes; failure to do so will result in forfeiture of the prize. Twitter and Pinterest do not sponsor, administer, or endorse this promotion. By entering this contest, participants grant permission for their email address to be added to Tiny Terrier's newsletter list.
Each participating blogger paid an entry fee which will be used to fund the grand prize. The 2nd and 3rd place prizes were generously donated by the participating brands. Please be sure to visit their websites to see all the incredible pet products they have to offer.