6 Heart-warming New Dog Movies to Watch in 2019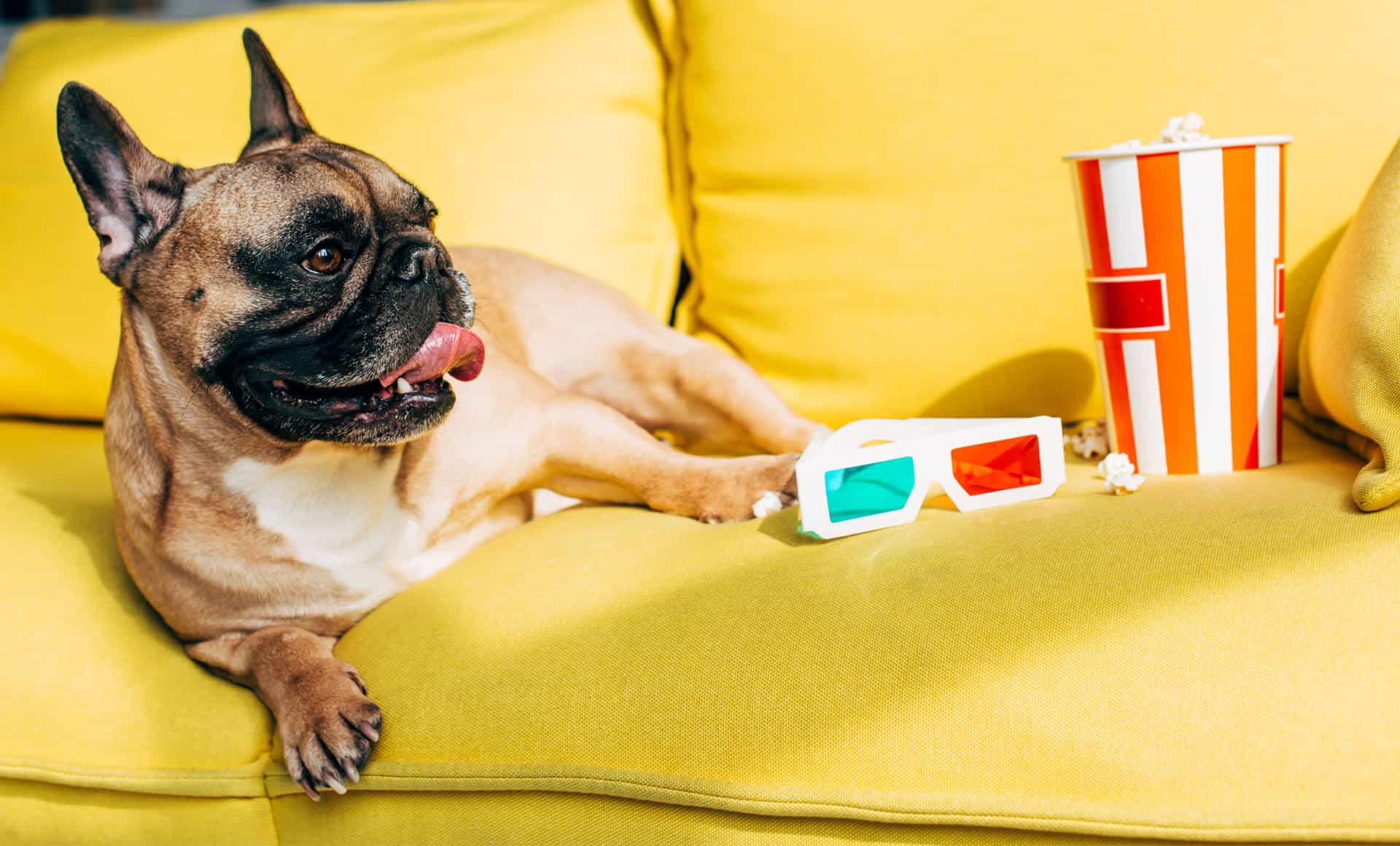 Published on July 3rd, 2019
I love going to the cinema to watch a dog movie. They are almost always incredibly heart-warming and adorable. Here are six new dog movies which are being released in 2019.
From comedies to dramas, you can always count on a good dog film to warm your heart and make your soul happy.
Whether it's a live-action dog movie or an animated dog film, you can be sure to fall in love with the key characters as they overcome adversity and follow their adventures.
2019 is a good year for dog movies as there are six new dog films coming out this year.
Recent dog films for 2019
If you're planning a trip to the movie theater to watch a dog movie this year, here's my top pick of dog films to see at the cinema in 2019 – complete with movie trailers, of course!
---
A Dog's Way Home (January 2019)
When a dog gets separated from her owner, she sets off on a 400-mile trip to find her way home. Along the way, she meets lots of new friends and gets on quite the adventure! This is a sequel to the 2017 film 'A Dog's Purpose'.
---
Patrick (February 2019)
Another British comedy dog film, this time featuring an adorable pug called Patrick. This film follows Sarah and she inherits her grandmother's pug, and has her life changed forever.
---
The Secret Life of Pets 2 (June 2019)
Following on from the first instalment in this franchise, The Secret Life of Pets 2 continues to show us what our pets REALLY get up to when we head off to work during the day.
---
The Queen's Corgi (July 2019)
Follow Rex, the Queen's corgi, after he loses the monarch and has to find his way back to her. This is an animated film with a stellar British cast, including Julie Walters, Ray Winstone and Sheriden Smith.
---
Stuber (July 2019)
Okay, so this isn't *realllly* a dog movie, but there IS a dog in part of it! When a detective recruits his unwilling Uber driver into a night of drive-by adventure, he doesn't expect a pit bull to come along for part of the ride too – but he does! This is a comedy starring Dave Bautista and Kumail Nanjiani.
---
The Art of Racing in the Rain (August 2019)
Enzo the golden retriever was born to be a racing car driver! This is another new family dog movie for 2019, starring Milo Ventimiglia, Amanda Seyfried and Kevin Costner. In this film, family dog Enzo reflects on his relationship with this human family. It looks like this one will be a bit of a tear-jerker in places!
---
What are the best dog films for 2019?
This is impossible to say until all the films are released, however I thought A Dog's Way Home was a brilliant film.
I have to admit, I shed a few tears throughout it, but it was a great plot with a wonderful cast of live-action actors and actors voicing the animals – and of course all the dogs in the film performed incredibly well.
Let's hope that 2020 has just as many new dog films as 2019, as you can never watch too many!
I'll try to keep this list updated as more release dates for dog movies are released, so check back to see if there are any new additions.