Golden Vegetable Frosty Paws with Tasty Meaty Middles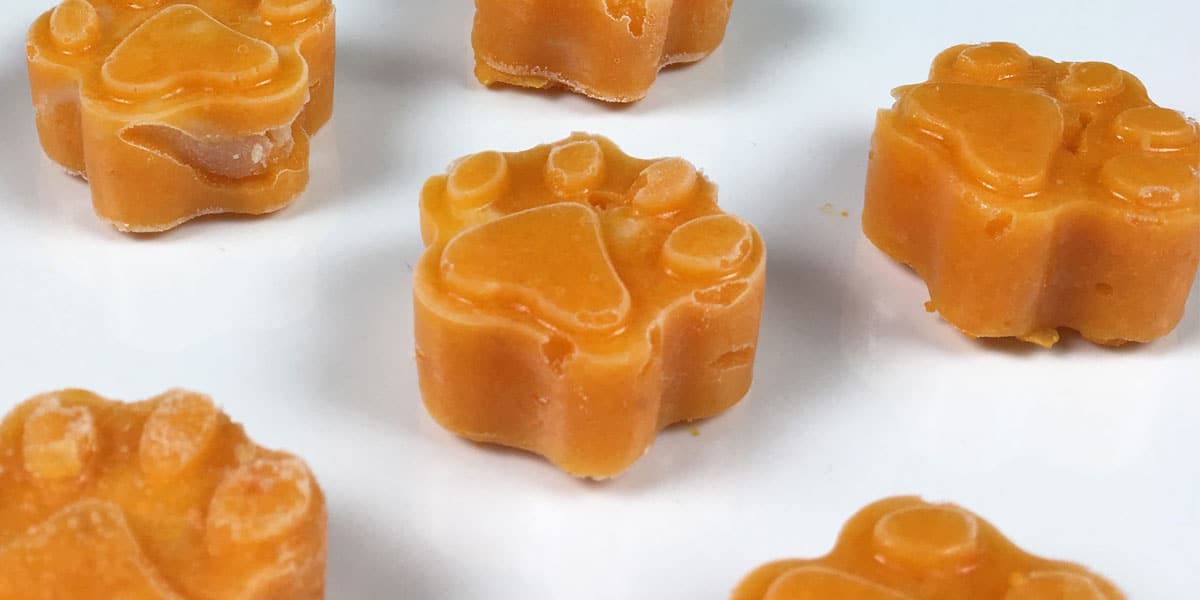 Updated on August 1st, 2019
How do you get your dog to eat his vegetables? By blending them into a tasty golden treat with a tasty chicken surprise in the middle for the ultimate indulgent summer treat.
These golden vegetable frosty paws are full of natural flavours and vitamins for your pooch. I've been a little bit cheeky and hidden some chunks of cooked chicken into the middle of each paw print for a meaty surprise!
Disclosure: This post contains affiliate links, which means that I will earn a commission if you click through and make a purchase (at no additional cost to you).
What vegetables can dogs eat?
Dogs can eat a wide range of vegetables such as carrots, sweet potato, pumpkin, potato (in small quantities), peas, spinach and ripe red tomatoes (but NOT green tomatoes or the green parts of tomato plants as they can cause your dog to have a stomach upset).
I wanted the frosty paws in this recipe to be really vibrantly coloured to help grab my dog's attention, so I used a combination of cooked sweet potato and carrots for that lovely golden appearance.
Pumpkin would also have been great to add in for a bit of extra orange, but they were out of season when I made this batch of treats, so I left it out.
A great benefit of making frozen dog treats with vegetables is that they don't freeze very hard, so they are ideal for young or old dogs with weaker teeth.
If your dog is still struggling to crunch up the frozen treats then just leave them out of the freezer for a few minutes before you feed it to them.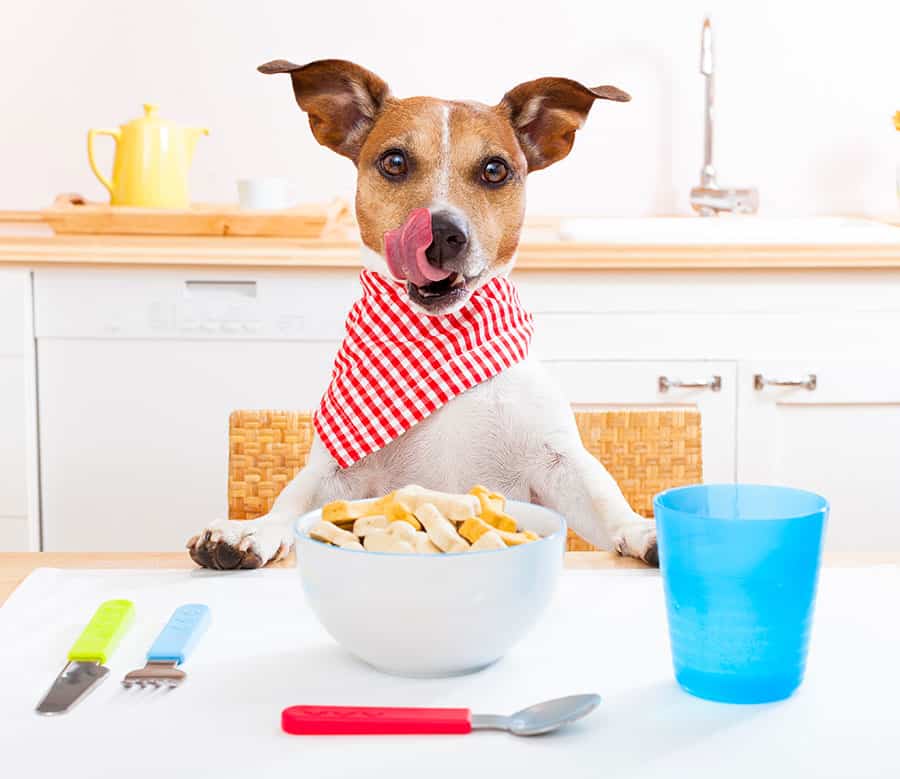 How to make "frosty paws" dog treats
To make frosty paws shaped frozen dog treats, you'll need an ice cube tray. These dog paw shaped silicon ice cube moulds create perfectly sized treats that freeze nice and quickly.
Sale
3 Pack Silicone Ice Molds Trays with Puppy Dog Paw and Bone Shape, FineGood Dog Food MoldReusable Bakeware Maker for Baking Chocolate Candy,
HIGH QUALITY: Made of 100% premium, food grade silicone which is FDA approved, BPA free and eco-friendly.
MULTIFUNCTIONAL: You can use these molds to make ice, lollies, chocolates, soaps, cakes, bread, jelly, pudding etc.
SAFE TO USE: These molds are safe used in oven, microwave oven, freezer and dishwasher. Temperature safe from-40 to +446 degrees Fahrenheit (-40 to +230 degrees Celsius).
NO WORRY ABOUT CRACK: Using hard plastic molds and sometimes the mold cracks when you try to get your pieces out. But this silicone mold won't crack or break like that. You can take out the cupcakes or the chocolate easily.
SIZE: Paw-Tray (8.7" x 4.3" x 0.8"), each cavity (1.4" x 1.2" x 0.8"). Bone-Tray (9.1" x 5.7" x 0.6") each cavity (1.6" x 1" x 0.5").
The other piece of equipment you need is a blender. When I make frozen dog treats, I always use my trusty Kenwood Mini Chopper as it makes light work of anything that I need blended.
Kenwood Mini Chopper, 0.35 Litre Dishwasher Safe Bowl, 2 Speeds, Rubber Feet for Food Chopper Stability, 300 W, CH180A, White
MINI CHOPPER: This food processor has two speeds for control of chopping rate while creating your favourite dish
PERFORMANCE: The powerful 300 W motor ensures excellent results for your chopping when you are creating rubs during meat preparation
SAFETY FEATURES: The rubber feet provide grip on work surfaces and the bowl and body interlock for safety and security while cooking
BOWL CAPACITY: Comes with a 0.35 Litre bowl with 150 g chopping capacity for herbs, vegetables and onions
EASY CLEAN UP: The mini chopper dismantles for easy cleaning and the bowl can be put in the dishwasher after making delicious dips, sauces, salads and more
Even when working with the vegetables in this recipe, the blender mixes everything together in about 5 seconds.
Let's get started on the recipe!
Chicken & Vegetable Frosty Paws Frozen Dog Treats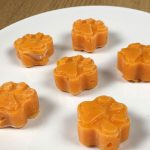 Golden Vegetable Frosty Paws with Tasty Meaty Middles
These vibrant vegetable dog treats are packed full of healthy veggie vitamins and contain a hidden meaty surprise for the ultimate in indulgence for your pooch this summer!
Ingredients
1

carrot

1

small

sweet potato

1

splash

chicken stock or water

12

small chunks

cooked chicken, turkey or other meat
Instructions
Chop the carrot into chunks and boil in a pan of water for 8-10 minutes until soft

Meanwhile, piece some holes in the skin of the sweet potato using a fork, then put it in in the microwave for around 7 minutes, or until cooked all the way through.

Once the sweet potato is cooked, cut it in half and scoop out all the flesh and add it to a blender or chopper. Discard the skin of the sweet potato.

Add the carrot pieces in to the blender as well as a splash of chicken stock or water.

Blend the mixture until smooth. If it's too thick, add a little more chicken stock or water.

Spoon the vegetable mix into your ice cube tray, filling each hole about 1/2 way.

Push a cooked chicken chunk into the middle of each ice cube shape.

Fill the ice cube tray to the top using the rest of your vegetable mix.

Freeze for at least 6 hours; ideally overnight.